Dr. Mohammad Abdullah Jan
Dr. Jan was born and raised in Pakistan. After graduation from Med school, he migrated to US in 1968 to finish his post graduate training. He started his cardiology practice in Dayton and Springfield area in 1974. Presently he is semi-retired and practicing part time cardiology.
His interest in Deen e Muhammad started at a very early age in Pakistan. His religious articles were being published in Pakistan News Paper at age 15. He primarily learned Deen e Islam from Sunday school as he was growing up in Pakistan.
After he migrated to US, he has been personally involved in building 6 different mosques in Dayton and Springfield area. His first project was a mosque in Springfield, OH in 1982 where he was the first President of Islamic Association of Miami Valley. Presently he is the president of ICC.
He has been delivering Jumma khutbahs since 1982. His main area of interest is Quranic Studies. In near future he will be holding classes at ICC in advanced studies of Quran.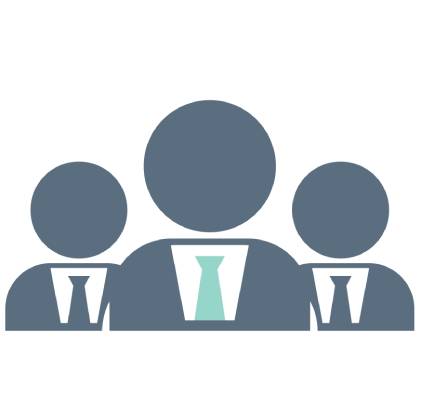 Mufti Muhammad Suleman Sadiq
Mufti Muhammad Suleman Sadiq is the Director and Vice President of Islamic Center of Centerville (ICC), and the Principal of Jamia Falah ul Darain, est. 2017.
Born in Washington, DC and raised in Pakistan, Mufti Suleman completed his academic studies and then began his pursuit of studying the sacred sciences at Jamia Al Hasanain in Faisalabad, Pakistan. He had the honor to complete the 8-year Alamiyyah program under the direct tutelage of renowned scholars, Maulana Tariq Jamil and Shaykh Ramzi Al Habib, amongst others.
After his graduation, he dedicated a year in the path of Allah, as part of his formal Islamic training, and then enrolled in the prestigious Jamia Binoria in Karachi, Pakistan, to complete his specialization (Takhasus) in Ahadith under the instruction and care of Shaykh Abdul Hameed Chishti.
He attained distinction of merit in his class with the extraordinary accomplishment of memorizing the entire Sahih Bukhari, Sahih Muslim, Riyadus Saliheen, and Muntakhab Ahadith. By the Grace of Allah, Mufti Suleman also memorized the entire Quran in one month in Ramadan during his Alamiyyah program.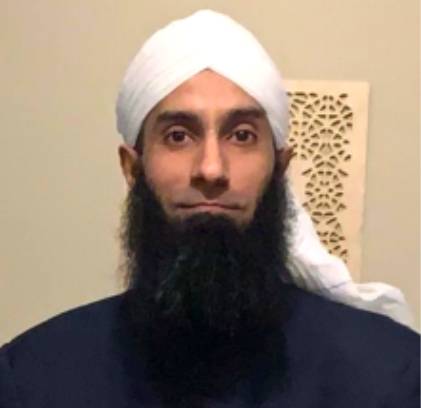 In 2012, he returned back to the United States, to bring the fruits of his experiences and learning in North America, and served as an imam in Louisville, Kentucky. However, seeing the greater needs of the American Muslim community to have access to sacred knowledge, Mufti Suleman established a branch of Jamia Al-Hasanain in Indianapolis under the guidance of his 1Our Respected Teachers teachers. He directed and guided its vision and mission for 4 years, conducting classes of sacred knowledge, before moving to Ohio and co-founding Jamia Osmania along with Hansbhai Aiyub Shaykh .(رحـ ـ ـمه الـ ـ ـله)
In 2019, Mufti Suleman Sadiq cofounded and established the Islamic Center of Centerville, serving as scholar, teacher, mentor and leader to the community of Centerville and beyond. ICC places particular emphasis on catering for the educational activities of all age groups, facilitating Alimiyyah programs for brothers and sisters, study circles, community programs and an Islamic school. Mufti Suleman has been committed to supervise and lead all of the educational and social initiatives and continues to further his own journey of sacred knowledge by completing his specialization in Islamic Jurisprudence. His presence is a
blessing and a source of pride for the Centerville Muslim community. May Allah preserve and increase his good works and reward him generously for all that he does for the community. Ameen
Mufti Umer Abbasi is the head of Darul Iftaa at ICC and is also a teacher of Fiqh and Usul-alFiqh. He hails from Murree, Pakistan where he first embarked on a path of seeking sacred Knowledge, by memorizing the Quran at Madarasa Subhania, Murree in 2003.
Thereafter, he undertook an extensive 11-years of Alamiyyah program at the renowned Institute of Islamic Sciences in Islamabad, graduating with a bronze medal for top rank. He also completed his B.A. alongside his Alamiyyah from the University of Punjab in 2013 and B.Ed. from Allama Iqbal Open University in 2014. His thirst for Islamic knowledge led him to enroll in Jamia tur Rasheed in Karachi in the 3-year advanced Ifta program, specializing in Islamic Commercial law and management sciences.
With a particular focus in finance, Mufti Umer then graduated from Karachi University with an MBA.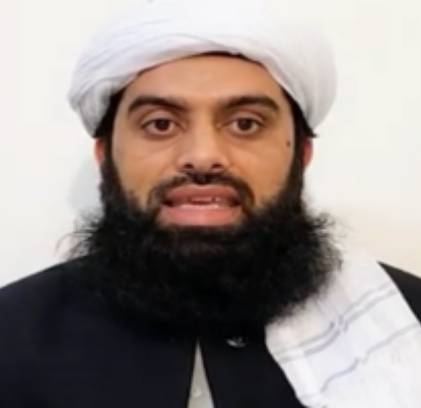 His career journey as Mufti and scholar began at his alma mater, Jamia tur Rasheed in Karachi where he served as assistant Mufti and Teacher for 4 years. Additionally, mufti Umer studied Islamic Law of Contracts and Fiqh-ul-Muamlaat in 2018 from one of the best universities of the Muslim world, INCEIF, Malaysia.
He also attained a Masters in Islamic Banking and Finance from the reputable IBA university, Karachi, graduating in 2021 with merit scholarship.
As a Director of Department, he served Shariah Consultancy Services for Trade and Finance for 3 years during 2017-2020. His extensive experience also includes conducting numerous short courses on Islamic Trade and Finance in various universities across Pakistan. In 2020, Mufti Umer Abbasi moved to US and worked as a Quran and Hadith teacher at Peace Children Academy in Brooklyn, NY. He also served as imam and Khateeb at masjid Quba in Brooklyn, NY. Since 2021, he has been serving at the ICC as a Mufti on board for the Fatwa center and teaching Fiqh and Usul al Fiqh. May Allah continue to enable him to serve His Deen in theWest as he had been in the East. Ameen
Maulana Abdul Basit is originally from Islamabad, Pakistan. After earning his B.Sc Economics degree from the University of London, he did his 4 year Shariah studies from the department of Kullya Tush Shariah at Jamia tur Rasheed Karachi.
He holds certifications in personal development trainings such as Strategic Visions, Parenting, Time management, bridging differences, etc., and has conducted workshops on related topics.
Along with his diverse background of contemporary and Islamic sciences, he has a rich experience of teaching Seerah of Prophet Muhammad and Tafsir of Quran in Alburhan Institute in Islamabad. He is supervising the Islamabad chapter of Al Ehsan courses; a project of Jamia Tur Rasheed.
Currently, he is working as a seerah teacher at the Islamic Center of Centerville in Ohio.
May Allah place barakah in his excellent teaching style and may he continue to illuminate the next generation of Muslims. Ameen