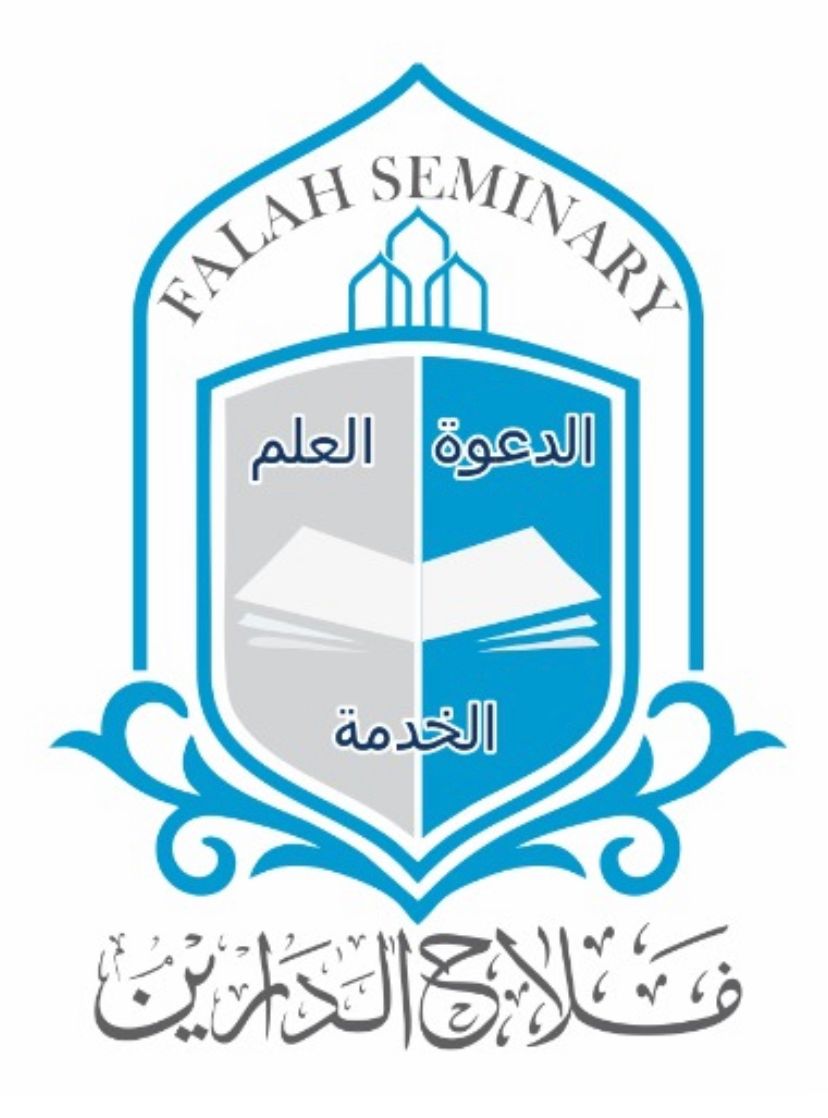 WELCOME TO FALAH SEMINARY
SPIRITUALITY – SCHOLARSHIP – SERVICE
Verily, the angels lower their wings for the seeker of knowledge. The inhabitants of the heavens and earth, even the fish in the depths of the water, seek forgiveness for the scholar. The virtue of the scholar over the worshiper is like the superiority of the moon over the stars. The scholars are the inheritors of the Prophets. They do not leave behind gold or silver coins, but rather they leave behind knowledge. Whoever has taken hold of it has been given an abundant share. (Sunan Abī Dāwūd 3641)
Jamia Falah ul Darain, or Falah Seminary, located at ICC, provides comprehensive full-time Alim Program and part-time Weekend Alima program. Our mission is to raise Islamic scholars and leaders who will work to preserve the sacred tradition of Islam, as passed down from generation to generation, beginning from our Beloved Prophet Muhammad ﷺ and his noble companions (may Allah be pleased with them). The 6-year Alim Program prepares the students of knowledge to attain traditional Islamic scholarship. Our students build a deep connection with the language of the Quran, along with tarbiyah in applying the knowledge of Quran and Hadith in their own lives and become future leaders, teachers and mentors for the American society. The classical Arabic embedded within the Alim Program framework immerses our students to attain a greater understanding of the classical Islamic texts of Tafsir, Hadith, Fiqh, Aqidah and Seerah.
Full-Time Aalim Program
Alim Course is a rigorous six-year Islamic studies program designed to take students on their journey of treading the path of ulama….
Weekend Aalima Program
Weekend Aalima Program The Aalimah weekend program is an intensive 4 yr. long program. The program teaches an in-depth …
Full-time Hifz program schooling
We offer fulltime Hifz and online schooling program. We do not provide boarding for full time Hifz program. Students will be provided ….
Part-Time Hifz/ Maktab (Boys)
Age 5 years and above.
Parents must accompany their 5-7 year old kids for the entire duration of the program.
Part-Time Hifz/Maktab (Girls)
Age 5 years and above.
Parents need to accompany their kids of ages 5 to 7 years for the entire duration of the ….
Mufti Muhammad Sulaiman Sadiq